Pitas are popular low-carb treats that are made mostly for diabetics. They are available in many stores for use. Though not so many people know how to bake them, you can make some in the comfort of your home.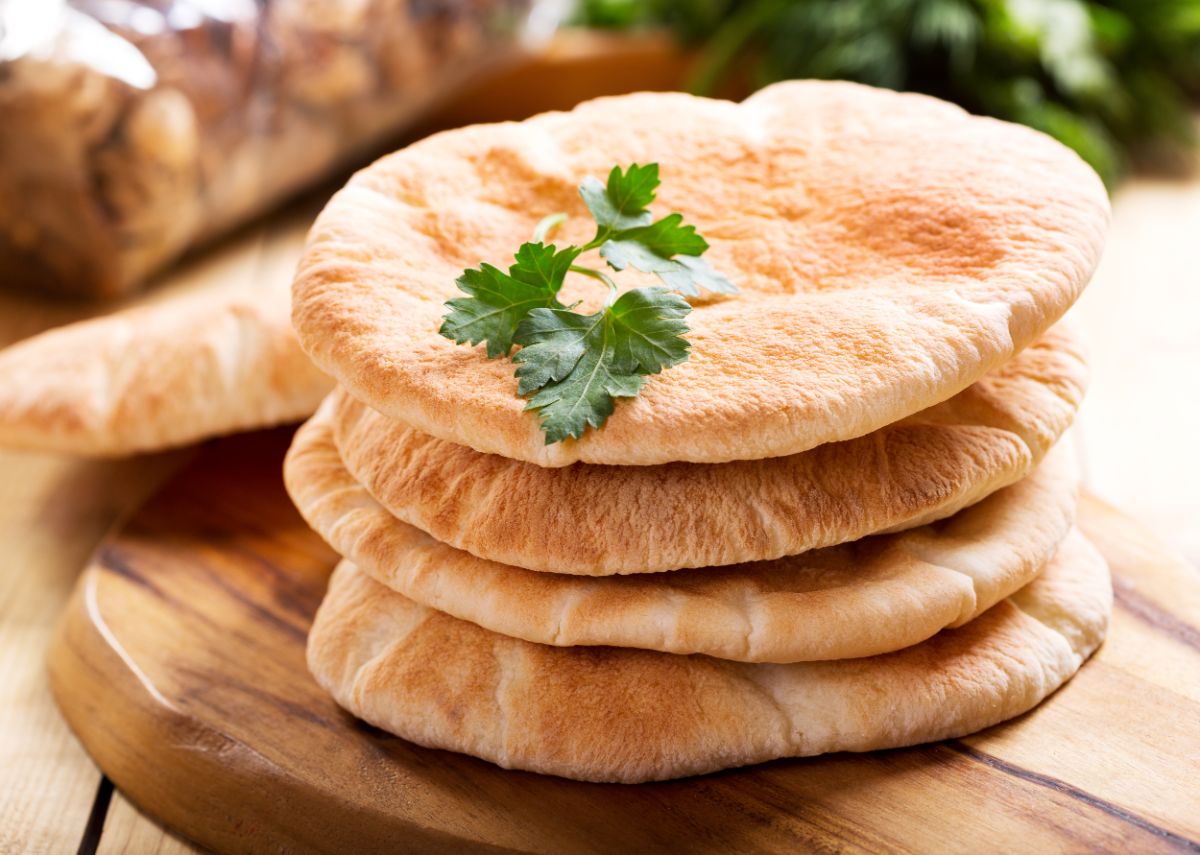 On the other hand, wraps are portable handheld meals that are rolled using tortillas or any pliable flatbread. They are often confused with burritos or sandwiches and are popular in the United States.
So, between the two, which one is healthier than the other? To be honest, what defines whether a meal or baked treat is healthy or not is the ingredients used and the method of baking employed. Whereas an excellently baked pita doesn't contain sugar, the commercial white one comes with additives and preservatives. This means you may be running away from simple sugars only to be slapped in the face with a bunch of chemicals that you know little about. 
On the other hand, it is the materials that make up the filling that define the nutritional value of a wrap. It can be worse or better than pita depending on what you decide to include between the coverings. However, comparing the flatbread or tortillas used in wraps with pita is just like an orange-apple duel.
*This article may contain affiliate links. As an Amazon Associate, I earn from qualifying purchases. Please take that into account.
BEST TOOLS FOR MAKING BREAD AT HOME (Links to Amazon below)
Basic baking equipment:
Extra (nice to have):
👉Learn how to make bread and pizza with this awesome book.

The carb value of a pita
The nutritional value of any bread is determined by the number of carbs it dispenses. Just as aforesaid, pita is an ideal treat for diabetics due to its lower caloric value and sugar content. A 4-inch whole-grain pita has a total of about 15.5 grams of carbohydrate. The same 4-inch pita comes with 2 grams of fiber. The net caloric value is estimated at 13.5 grams.
A piece of white pita of the same size has 15.5 grams of carbohydrates with roughly 0.5 grams of fiber. Therefore, its net carb is about 15 grams.
Though the margin is small, regular intake can lead to a big difference between consumers of whole-grain pitas and white pitas.
The carb value of tortilla wraps
Tortillas are the first bakers' priority when it comes to wraps. It falls in the bracket of types of bread with lowest carbs ever. A 6-inch piece of tortilla ways approximately an ounce.
A white flour tortilla of that size contains 0.5 grams of fiber and roughly 14.5 grams of carbohydrate. Meaning, the net worth of an ounce of white tortilla contains roughly 14 grams of carbs.
An ounce of wheat tortilla contains roughly 13 grams of carbs and 3 grams of fiber. It has a net carb of about 10 grams.
Lastly, corn tortillas have 2 grams of fiber versus 12.5 grams of carbs. Its net carb is about 10.5 grams in one ounce.
Comparison
An ounce of pita contains 1 gram more of carbohydrate than an ounce of a tortilla wrap. That is negligible hence doesn't qualify one to be healthier than the other.
An ounce of whole-grain pita contains between 3-4 grams of carbs more than the same amount of pita. That is moderately high. It depicts how healthy it is to consider whole-grain tortilla wraps over the pitas more so where you want to cut down the excess weight.
The carb value of flatbreads
Since flatbreads are made with several grains, there is a wide margin between the highest and lowest carb values.
For example, an ounce of organic flatbread contains 6 grams of carbs while an Italian Focaccia flatbread of the same amount has 26.98 g of carbs. However, most popular flatbreads have more than 14g of carbs in one ounce.
The bottom line, you will notice that flatbreads have higher carb values than pitas. This is a justification of the orange-apple duel in the comparison between wraps and pitas as far as health is concerned.
How to bake your pita + RECIPE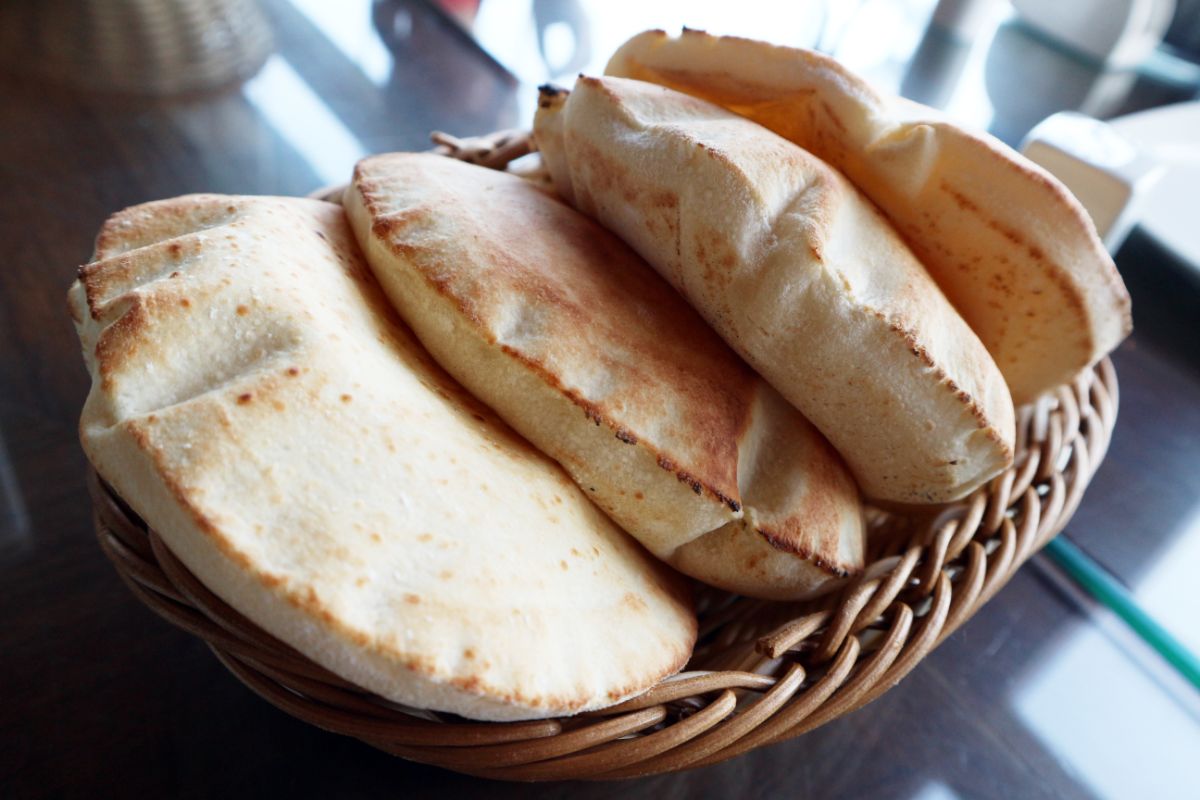 If you haven't tried giving this treat a thought, then you are missing a lot. The reason why pitas are bursting in popularity is not because of their low caloric value, but because they form superb pockets for sandwiches of any choice.
Making your pita makes the whole thing fresh and healthier. Even more than the wraps! They are far from chemicals you normally buy from the shelves. In fact, the more you watch it puff into sizeable height the more your appetite for the treat is hiked.
Traditionally, pitas are baked at a temperature of about 450-475oF. It is the high temperature that turns the water in the dough into vapor, hence resulting in puffing. During the process of cooling, the puffed layers remain separate hence leading to pockets. Otherwise, there are pocketless pitas.
Commercially, pitas are made with advanced automated machines. The machines are capable of achieving temperatures as high as 800-900oF. Unlike the traditional form of baking, the machines can bake roughly 100,000 pounds of flour per hour.
Domestically, though pitas look quite intimidating to bake, you can prepare one using either an oven or stovetop. With time, you will realize that it does not require any expertise at all.
Just like any other type of bread, baking pitas follow the basic baking steps; mixing, kneading, proofing and baking. To achieve the pocket feature, something hot like a pizza stone or cast-iron skillet or oven at 500oF is used.
Also, you will need to roll and bake one pita at a time. That is a bit time consuming, but since quality supersedes everything here, it isn't any pain in the ass.
Some of the best recipes out there use 2 teaspoonfuls of active dry yeast, 3 cups of multi-purpose sugar, 1 teaspoonful of Kosher Salt, 2 teaspoonfuls of oil and a cup of warm water. The sugar is primarily for yeast activation.
With all the ingredients in place, mix the water, yeast, and sugar in a bowl and allow the mixture to stand for 1 minute. Add 1 cup of flour, whisk to uniformity and allow it to stand for another 15 minutes.
Add the oil then salt and 1 ½ cupful of flour and mix until the mixture ceases to stick on the sides of the bowl. If it still sticks, add another ¼. Knead for about 5 minutes then form the dough into a ball.
Then place the dough on a working surface, form it into a large ball and cut it into 8 pieces. Make sure that the pieces are of equal weight. They may not be eight since that is an estimation.
Roll each piece into balls. Tuck each of the small balls' ends underneath the bottom then place the balls in a flour-covered surface, cover and leave to rest for half an hour.
Using a rolling pin, roll the balls into flat round pitas. ¼ inch is good to work with. Then allow them to rest for another 20-30 minutes.
You can then proceed and cook the pitas on a cast-iron skillet one after the other using the olive oil. Keep an eye on the browning and puffing since those are the two indicators of whether the pitas are ready or not.
You can go ahead and serve the cooked pitas or store them. They have a shelf-life of about 48 hours. However, in an airtight container, pitas can survive for 5-7 days without meeting the end of their shelf-life.
Conclusion
Both pitas and wraps can be either healthy or unhealthy depending on what they are made with. However, they are low in carbs and ideal for weight loss in overweight people.