Over the past few months, there has been a considerable surge of interest in baking bread. This is totally understandable because by itself, breadmaking can be both practical and therapeutic. At its most basic form, bread is made up of only three ingredients – flour, yeast, and water. However, baking bread is not as simple as it looks, that is why it is important to refer to the best reources available to help you create the perfectly delicious bread every single time.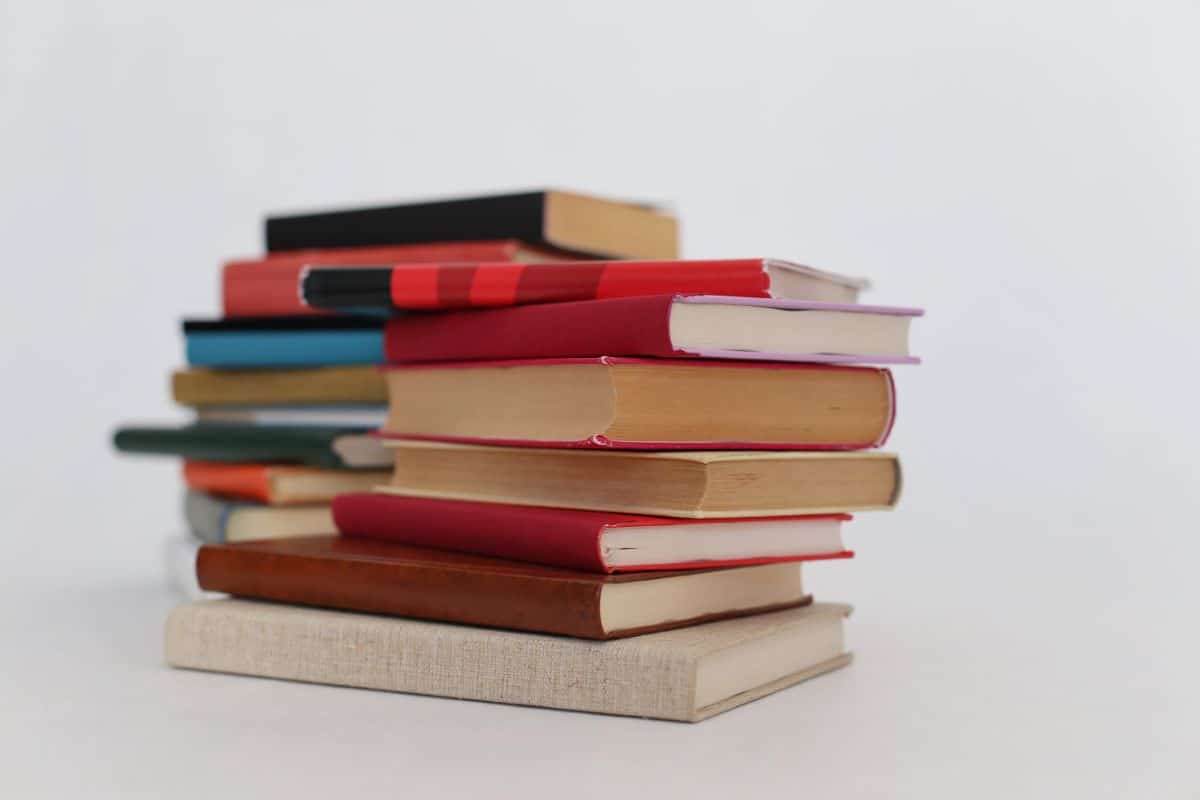 Compared to online articles, books offer a more drilled-down approach in educating you about breadmaking. Most of them are also written by experts who have extensive experience creating this mouthwatering food. In this article, we list the best bread books to help you get started on your baking journey.

Best Bread Books of 2021

Advanced Bread and Pastry 1st Edition
Advanced Bread and Pastry, A Professional Approach is a comprehensive guide to bread, viennoiserie, and pastry that is tailored for a wide variety of audiences, from enthusiasts to professionals alike.
With an interesting format, this is an indispensable instruction material that balances tradition and modern techniques. It allows the baker to respond to innovations in ingredients and trends. Additionally, the recipes take a lot from classical methods yet take on an experimental approach. With this book, any baker can further hone his skills and understand the foundations of recipes, otherwise known as formulas in this book.
If you want something that is incredibly thorough and banks on the technical knowledge of its author (the internationally known baking and pastry chef Michel Suas), this book can surely elevate your baking to new heights.

The Bread Bible Hardcover
Being a winner of the Gourmand World Cookbook Award should be enough to make you want to purchase The Bread Bible.
From the celebrated Rose Levy Beranbaum who gave us The Cake Bible comes yet another book that is your one-stop resource for everything bread-related. With over 150 meticulous recipes, Beranbaum's extensive knowledge of the chemistry of baking shines through.
The book features the "Understanding" and "Pointers for Success" sections that explain in simple language the importance of the different techniques and ingredients. It also includes an ingredient table that provides both volume and weight measurements. With 225 line drawings and 32 pages of color illustrations, this is an enjoyable yet informative read.
Cook up the perfect bread right away with The Bread Bible's surefire recipes which include flatbreads, brioche, ciabatta, semolina, rye, and sourdough bread, among many others.

Paul Hollywood's Bread Hardcover
From the master baker and judge of The American Baking Competition comes this bread book that not only lets you in on the secrets of bread making but also teaches you ways to make fantastic meals out of it.
Featuring six chapters with five bread recipes each, the book provides the home cook with a pictographic step-by-step guide into Paul's foolproof and delicious recipes. For instance, you can try making a white bloomer which can be transformed into a savory bacon roll. And as suggested by the book, it goes extremely well with celery soup or fluffy crumpets. Paul is serious about both breadmaking and choosing the right pairing or accompaniment with it.
Lastly, this book is busting myths around baking, and instead provides the right amount of guidance to make baking less intimidating. It shies away from extraneous detail that can make you scratch your head and instead chooses to focus on practicality and the basic techniques.

Tartine Bread Hardcover
According to The New York Times, Tartine Bread is the most beautiful bread book yet published. A sweeping declaration, perhaps. However, we have every reason to believe that statement because it comes from the person many consider to be the best baker in the US, Chad Robertson.
Chad believes that bread is the foundation of a meal that is why he especially focused on bread science techniques. With over two decades of apprenticeship in artisan bakers, he is able to concoct elemental recipes evident in his famous Tartine Bakery in San Francisco.
With the help of Tartine Bread, it is now your turn to whip up the perfect bread. The book features clear instructions and step-by-step photos to show you how elemental bread can be made with just flour, water, and salt. Learn new bread-making techniques and find out what you can make out of day-old bread – all in this neat book!

The Bread Baker's Apprentice, 15th Anniversary Edition
An essential for any bread maker's collection, The Bread Baker's Apprentice is now in its 15th edition! It is written by Peter Reinhart who has been one of the figures of America's artisan bread movement for more than thirty years.
In this updated edition, Peter shares innovations in breadmaking gathered from his experience in France's famed boulangeries. The book allows you to peer over Peter's shoulder as he learns from Paris's most esteemed bakers, like Lionel Poilâne and Phillippe Gosselin. With this book, Peter clearly instructs you through 100 step-by-step photographs.
The book features 50 formulas for classic bread such as rustic ciabatta, hearty pain de campagne, old-school New York bagels, and the book's Holy Grail – Peter's version of the famed pain à l'ancienne.
Along the way, Peter transforms hard science and advanced techniques into an accessible and engaging resource for a baker of any level. A welcome addition is conversion charts and percentages to make things extra easier for you.

Poilâne: The Secrets of the World-Famous Bread Bakery Hardcover
Featured in a lot of recommendations list, this book makes you feel like you visited the famous Parisienne bakery without actually going there. Get to taste the very delicious products of Poilâne by baking your own bread with the help of this book.
The book also chronicles the life of Apollonia Poilâne, the third-generation baker and owner, who braved the business world at the tender age of eighteen. Through this book, you can get detailed instructions on reproducing Poilâne's unique sourdough loaves and the bakery's other well-loved bread and pastries.
Also included are Apollonia's recipe of simple tarts and butter cookies. She illustrates how to make the most from a loaf, from the crust to the little crumbs. Poilâne follows a baker's day, blending narrative, recipes, and Apollonia's unique philosophy of bread.

Mastering Bread: The Art and Practice of Handmade Sourdough
With more than 70 delicious recipes, creating the perfect artisan bread at home is now completely possible with the help of Mastering Bread: The Art and Practice of Handmade Sourdough, Yeast Bread, and Pastry.
From sourdough to yeast loaves, the process of making bread is made easy to digest with the three chapters: Mix, Shape, and Bake. Another chapter includes baked bread-in dishes such as bruschetta and panzanella. A bonus chapter reveals the secrets of Vetri's covered Panettone.
In this book, you will be shown how to create flavorful bread in the confines of your home oven. Unlike other books that are set on what ingredients you can only use, the book also gives easy instructions for adapting bread recipes with whatever flour is available in your local market. Perhaps even more impressive is the inclusion of featured interviews with grain farmers, millers, and bakers across the country.
Mastering Bread is indeed a masterclass of books from an award-winning chef, Marc Vertri. It is the most recent book on the list so you know everything is updated and holds up in these times.

Bread Illustrated: A Step-By-Step Guide to Achieving Bakery-Quality Results At Home Paperback
Are you intimidated by the art and science of bread making? Worry no longer because, in this cookbook, America's Test Kitchen breaks down the recipes to make it easy for just anyone to make the perfect bread at home.
Don't mistake the book for just another high-brow take on a subject, instead, it is incredibly accessible across all levels, from home cooks to professional bakers. Unlike other cookbooks that present the subject in a complicated manner, this book guides you through the recipes as if it is holding your hand. Each tutorial is reassuring enough for the nervous baker because it includes 6 to 16 full-color step-by-step photos. The recipes are organized by difficulty to help you build up confidence as you progress with your craft.
A wide range of bread from basics and classics are included. It even includes bread from around the world including Lahmacun and Panettone. From being a novice to being able to make artisan-style loaves and bread, this book can help you every step of the way.

Bread Baking for Beginners: The Essential Guide to Baking Kneaded Breads
Grab this book and be guided by the step-by-step photographs and instructions to help you progress from being an absolute beginner to a bread master. Bread Baking for Beginners includes a collection of recipes for kneaded, no-knead, and enriched bread. You can discover the science behind making bread and the techniques to make your flavorful loaves.
Unique to this book are the tips for troubleshooting any bread baking issue. It also answers your common questions about how to avoid burnt brioche and deflated baguettes.
You can finally make your bread from scratch. The recipes progress from beginner to intermediate and advanced levels. People love this book because it is accordingly enabling and easy enough to understand.

The No-Fuss Bread Machine Cookbook: Hands-Off Recipes for Perfect Homemade Bread
The last book on this list might just be the one that you need. It is a no-fuss book that is also not snobby in its approach. It is all about practicality and convenience as it shows you how to use your bread machine for an easier time in the kitchen.
True to its name, you will see a myriad of hassle-free recipes for that mouthwatering bread. In fact, the recipes also feature easy-to-find ingredients. On your part, it will require minimal effort. Just let the bread machine do its thing with set-and-forget recipes for a fail-proof experience creating delicious bread.
Aside from the recipes, also included are settings and operations of the most popular bread machines and troubleshooting tips to solve common problems like sunken tops in baking. All these things are made easy for you so that you won't need to think twice about starting your baking journey.

Best Bread Books Buying Guide
Experience Level
The different bread books vary in their target audience. Some are more specialized for the professionals with the inclusion of advanced bread making techniques. Others are intended for beginners. However, a common approach is starting out the book with easy recipes and then progressing onto the more technically-challenging ones. This way, it is accessible to a wide range of audiences and is less intimidating especially to newbie bakers.
Author
Authors of bread books are mostly professional bakers who have established careers and have famous bakeries. Others are home bakers who have learned their craft through experience. Some specialize in a certain type of bread while others are more generalist in their approach. It is important to know what type of bread you intend to bake so you can tailor the book you will get.
Edition
Several editions can mean the book has had several substantial changes over time. While most of the time, older editions still hold up, having newer editions means that innovations in baking, such as processes, ingredients, and equipment are incorporated for that up to date information.

Frequently Asked Questions
Are bread books easy to follow?
Yes, most of the bread books take extra effort to illustrate the processes with pictures, making them easy to follow. However, at the end of the day, it is up to you to maximize your learning by trying out and practicing the different recipes yourself.
Are bread books helpful to new bakers?
Absolutely! Many bread books feature easy-to-follow recipes and are complemented with step-by-step photos to make baking fun and not intimidating. Many books explain the process in very simple language, too.