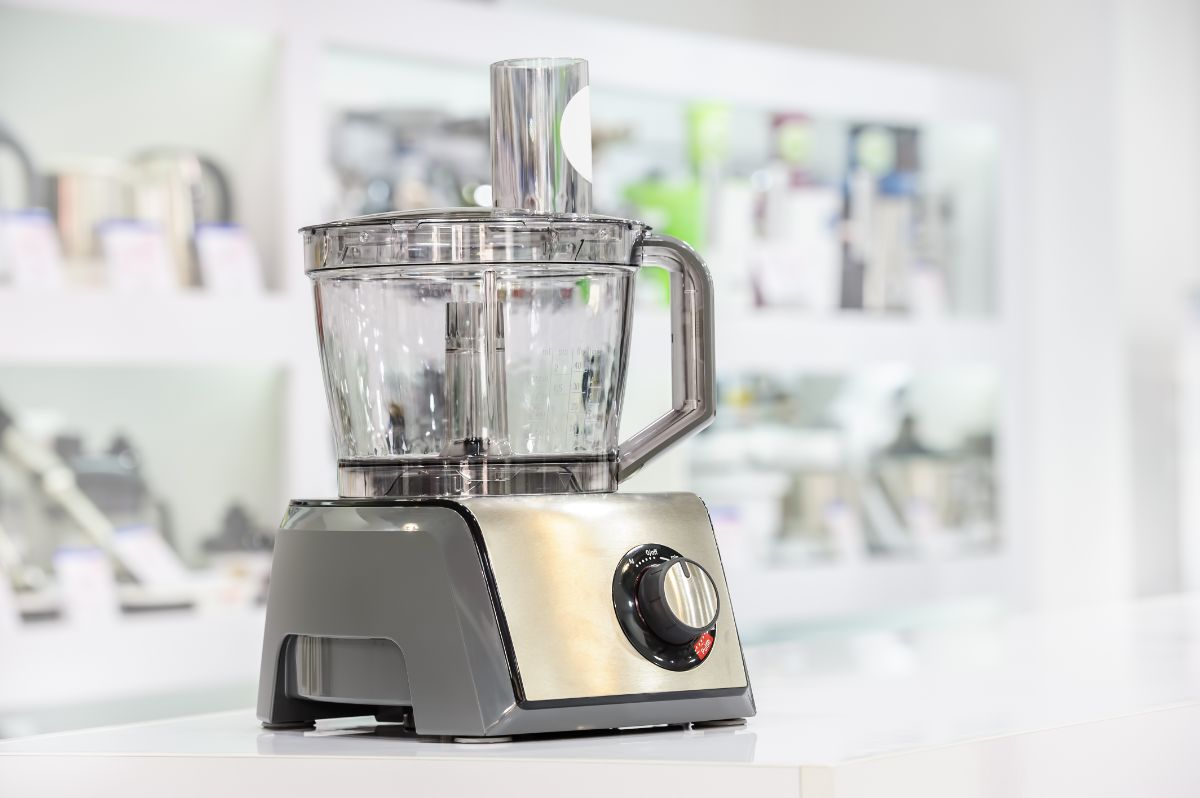 From simple slicing to chopping, food processors can help you save lots of time in the kitchen. But, as expected, not all food processors are made equal.
This is why it is important to do some quick research on those high-rated food processors in the market before you decide to settle for one.
This way, you can save yourself from regretting your decision later on.
If you are looking for a food processor that can knead dough, the Cuisinart DFP-14BCNY can be considered as one of the best options you can consider.
With its big capacity and tight seal, you can expect this food processor to do a terrific job of kneading dough and more at an awesome price. Go and check it out if you don't have enough time to read the entire review.
Big Capacity Food Processor
This food processor from Cuisinart features a Lexan 14-cup bowl.
This is among the biggest food processors you can find today. Its large bowl lets you work with bigger quantities of dough and other foods.
This helps you save both energy and time. On top of that, this also comes with an extra-wide feed tube and some blades, allowing this machine to handle numerous types of foods.
Its wider feeding tube can also save you from having to cut down on bigger foods such as zucchinis.
This bigger capacity is definitely a big plus when you need more dough for your baking.
Tight Seal
Not like most of the substandard food processors that you can find in the market where the veggies and other food often pop out of the machine, this food processor from Cuisinart has been specially designed to make sure that not even the tiniest whiff of flour will escape the body.
This is made possible by the fact that its blades can reach the container's edge. This is a significant bonus because the last thing you want is to waste your dough for nothing.
Thanks to the tight seal, you won't waste any amount of ingredients and use it to its full potential.
Features
This product is among the best food processors as far as performance is concerned.
This is because of its consistent results and versatility. The single blade, dough kneader, and cutting disk proved to be very capable when it comes to attaining almost perfect uniformities.
Its slicing blade can also be adjusted so you can create different thicknesses on processed food.
For instance, this functionality will let you achieve both thick and paper-thin slices of mushrooms and potatoes alike.
The processor can yield near-perfect results with no large food chunks left behind. The processed food at the bowl's bottom won't be mashed as well.
If you want to knead pie dough, this model can also perfectly integrate all ingredients together without necessarily leaving any unincorporated elements or wet spots.
This can perform most ideally if the recipe requires over 3.5 cups of flour and while this doesn't come with a speed setting, particularly for dough, it includes a kneading table that is a very helpful accessory that helps you save from the added cost of having to buy another appliance for your kneading.
Aside from kneading, Cuisinart DFP-14BCNY is engineered to puree foods like how a blender works. It does its job efficiently, especially when it comes to making salad dressing with some cauliflower.
But, depending on what kind of foods you like to liquefy, this food processor works well.
It will not crush ice for your smoothie or help you achieve smooth liquid texture with the same efficiency as blenders, yet it works well for the textured purees including pasta sauces, dressings, and salsas.
Safety has been the primary priority of its manufacturer, which is the Cuisinart.
You could have experienced some troubles for the first time aligning the handle to its base, but you'll get used to it once you continue using it.
You must ensure that the bowl's handle is at the left of the spot at the base's front center. Then, the machine will be locked and you can start using the food processor.
This is why many adore this unit because it's worth it and does its job properly without letting you experience any inconvenience.
Customer/User Impression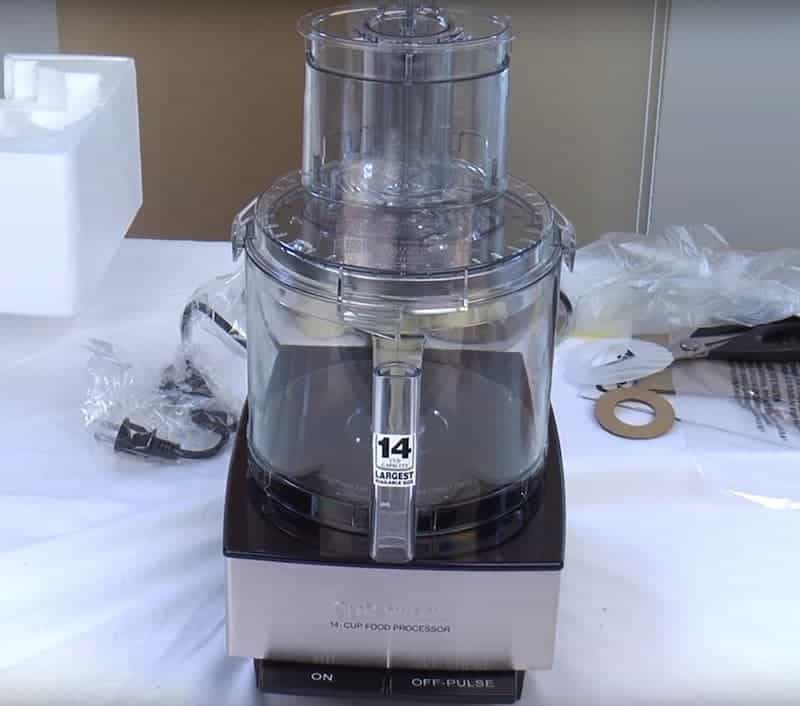 A user bought Cuisinart DFP-14BCNY as an upgrade and replacement for a cheaper food processor. She watched video reviews about it and she did not regret buying it.
The reason behind it is that the unit performs efficiently and definitely top-notch when compared to other food processors available in the market.
It does everything beautifully. It does not produce noise and you may use it while your house is asleep without disturbing any souls.
You may even whip up the dough for 2 pizzas or double-crust pie without even the smallest whiff of flour escaping.
Another customer bought this processor to ground beef from various cuts of steaks and this works incredibly. In fact, some have used it for making mustard.
While some users bought it, others have received it as a gift. A user was surprised at how beneficial this home kitchen appliance is.
She used it for different cooking ingredients and she's amazed at how it works without damaging the foods in the process.
It provided her perfectly shredded, beautifully sliced, and diced ingredients, which can be perfect for homemade dishes.
The speed it processes is also outstanding and works silently. That is why you love to use this food processor anytime you want to without worrying about the disturbances it could cause.
Conclusion
Cuisinart DFP-14BCNY combines quality parts with the power to cut easy, mix or puree different ingredients It is a powerful fourteen-cup food processor, which achieves near-perfect results no matter what food you want.
Its adjustable blades and simple design enable you to achieve different levels of firmness or thickness when processing foods.
Even if the device does not have advanced features like touch panel controls or variable speeds, it outperforms a lot of appliances thanks to its durable and simple design.
Its single S-blade works for chopping foods such as dressings, cheese, and fruits, and works with exceptional uniformity.
If you are not yet convinced that this is your best choice then go and check it out directly on Amazon.