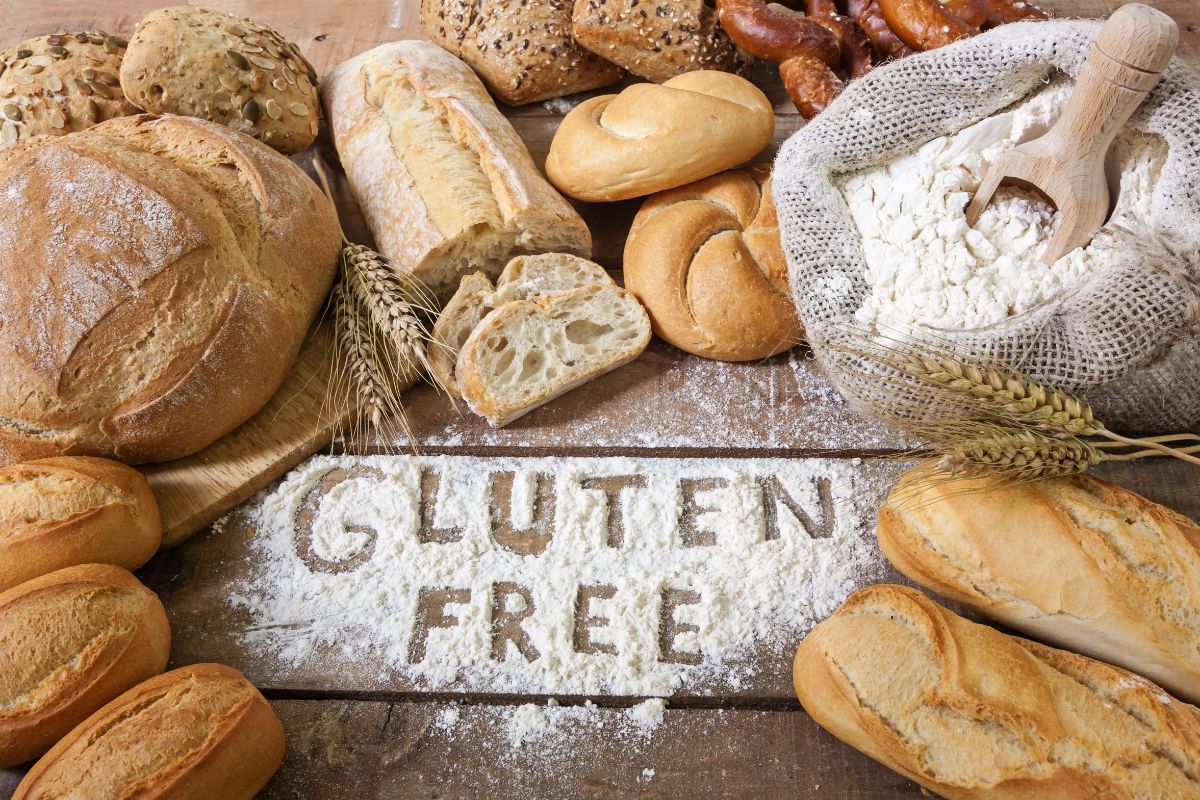 One of the simplest and greatest pleasures in life is the taste and smell of warm and freshly baked bread.
The majority of people have accepted the way they eat bread, straight from the grocery stores. However, it does not have to be this way.
You can try making your own fresh bread loaf by using the best bread makers.
Many modern bread makers can bake gluten-free bread that's as good or better than what you'd normally purchase from the stores.
When searching for a bread maker for your favorite gluten-free bread, you can take a look at T-FalActiBread.
I found T-FalActiBread on Amazon because it's popular among all online shoppers. In case you did not know, the unit's manufacturer is a well-known maker in the industry.
If you want to know why this bread maker is highly recommended, get to know more about it by reading the details below.
15 Varieties of Bread Settings
You definitely will not run out of some recipes if you decide to use this bread maker.
The reason behind it is that this comes with fifteen programmable options for bread types.
The types of standard bread include pasta, jam, cake, dough, cooking, gluten-free settings, French, rapid sweet, super rapid, salt-free, whole wheat, and rapid whole wheat.
Loaf Sizes and Crust Color for All Occasions
You basically have three choices when it comes to crust colors: dark, light, and medium. In terms of loaf size, there are options, which include 1 lb, 1.5 lb, and 2 lbs.
With all of those combinations, you can actually bake various kinds of bread. You can find the best one that suits your taste.
The choice of 3 loaf sizes makes this breadmaker perfect for both smaller and bigger families.

Features
Gluten-Free
Aside from regular bread options, you have a choice of 3 gluten-free options, which include gluten-free cake, gluten-free sweets, and gluten-free salty.
When compared to some machines that have gluten-free settings, you are not limited to just 1 option and the choice of 3 is good for those who are on gluten-free diets.
You'll find gluten-free cake options the most helpful as it's hard to find gluten-free cakes somewhere.
15-Hour Delay and Start Option and Keep the Warm Mode
You may leave your bread to bake throughout the night and enjoy the smell of a freshly baked and delicious loaf in the morning.
A 15-hour delay is longer than the typical 12 or 13 hours you get with many bread machines.
You will not need to worry about bread getting cold either since this breadmaker switches over to keep the Warm mode for an hour to keep your bakes toasty for a little longer.
Extra Accessories
With the price of T-FalActiBread, expect to get extra items with your unit. Fortunately, the manufacturer did not disappoint.
The unit comes with great accessories such as a hook, measuring cup, measuring spoon, kneading blade, and recipe with 25 tasty recipes to get started.
User Manual
You may download the unit's manual from the official website of T-Fal. The manual is available in 2 languages, English and French.
It begins in French and the rest pages are in English.
The manual contains useful information about how to use the bread maker as well as its functions.
The manual doesn't have many recipes. In fact, only 10 recipes when there are fifteen menu programs. It also recommends using some packaged pre-mixes to make gluten-free bread.
But, it seems that this unit ships with a recipe book with 25 more recipes.
With T-FalActiBread, you can enjoy delicious recipes and ultimate control over the best ingredients to make gluten-free bread.
From a healthy breakfast option to a delectable after-dinner dessert, this unit provides a good alternative to expensive store-bought and ingredient-heavy selections.
The programmable options can be accessed at your fingertips.
Select from 3 loaf sizes and 3 crust settings. There is a delay and start option ideal for waking up in the morning to a mouthwatering aroma of freshly baked bread.
Once done baking, this bread maker switches over to a keep-warm mode for an hour.
Its non-stick pan can provide you with effortless food release as well as quick cleanup.
The unit is housed in brushed, robust stainless steel and its 700W gluten-free bread maker provides an LCD digital display, user-friendly controls, an indicator light, and a top-loading lid with the viewing window.
The accessories of this bread maker include a recipe book with twenty-five tasty recipes, a kneading blade, hook, measuring spoon, and measuring cup to get started.
Customer/User Impression
One of the users of this bread maker loved using it because its control panel is easy to use and easy to understand.
Its lid has also a viewing window that will let you have a quick look of the bread. It has also 3 gluten-free menu programs to make gluten-free bread, cake, and sweet bread.
Its stainless body and the black plastic top look durable and modern. Other than that, its bread pan is in place through a locking ring and there aren't any steel springs.
Although others have nothing but praises for T-FalActiBread, some users have complaints about it.
One of these is that it doesn't have a nut and fruit dispenser.
Its instruction manual has minor faults and the shape of the bread pan produces vertical bread loaf only.
But, these are just some minor flaws that you should not be worried about.
Conclusion
All in all, T-FalActiBread is a good bread maker that does what it was made to do and provides what most customers like their bread to be.
It is not perfect and has some downsides. But, it's still the best bread maker to make gluten-free bread.
With its great design, programs, and other features, it can bake various cakes and bread loaves. All you need to do is to follow the instructions provided in the user manual.
If you are eager to be the proud owner of a good bread machine then just make sure to purchase it from Amazon.