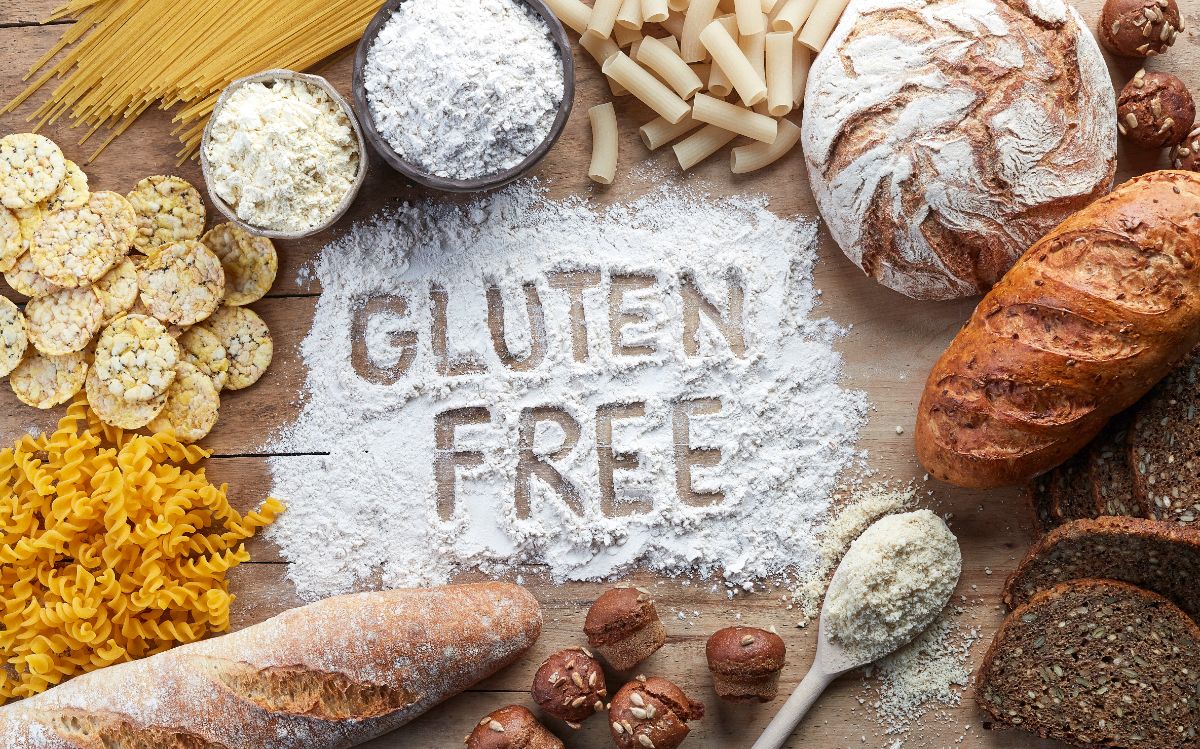 A lot of people avoid gluten for different reasons. Celiac disease is the most common one.
This is a form of autoimmune illness that can get worse because of gluten.
There are those who give it up due to insensitivities or because of restrictive diets that don't allow wheat.
But, whatever the reason might be, these people usually buy gluten-free bread that often has bad texture and tastes horrible.
The good news is that with the help of the best bread maker for gluten-free recipes like Breville-BBM800XL, you can now enjoy great tasting bread without compromising your health.
Easy to Use and Intuitive Control Panel
The bread maker has a large, easy to understand, and easy to read LCD control panel.
Aside from this, this lets you customize settings for more complex recipes like gluten-free and whole wheat.
A good example of customized settings is applicable to whole wheat recipes that let you adjust the temperature and time for several steps such as preheat, knead 1, knead 2, rise 1, rise 2, rise 3 punchdowns, bake, and the optional phase of "keep warm."
The setting feature cannot be programmed for all recipes although most are customizable to a certain degree.
This also lets you preset your baking times overnight or even when you are away at work for your loaf to stay ready and warm when you want it.
100% Gluten and Whole Wheat Settings
This bread maker from Breville also does a wonderful job when it comes to gluten-free and whole wheat bread.
There are instances when it needs a few customizations of the settings to add rising and kneading cycle.
However, the machine has been designed to let you do this particularly when you choose any of the settings.
You can use this to make gluten-free bread and you can expect it to turn out great.
Features and Specs
For the longest time, the BBM800XL has been considered as among the best bread makers you can purchase.
Considering the fact that this can produce loaf bread of 2.5 pounds, this is the perfect machine even for bigger families.
The truth is that this is a good bread maker for all sizes of households as this can make 1, 1.5, and 2-pound loaf as well.
This is also among the more versatile bread makers in the market right now.
Automatically Add Nuts and Fruits
One of the most pleasing features of this bread machine is its automatic nut and fruit dispenser.
If you want to bake bread with nut and fruit, this is an indispensable feature you will surely love.
This can handle all kinds of bread, especially gluten-free bread.
Collapsible Bread Paddle
Breville has a unique collapsible bread paddle that has been designed to reduce the size of the hole often left in the lower part of the baked load because of the kneading paddles.
It is hard to say if this is really a significant concern for many home bread bakers but if this is something important to you, the BBM800XL has got it.
Non-Stick Bread Pan for Up to 2.5 lb Loafs
There aren't lots of bread machines out there that could bake 2. 5 lb loaf. If in case size matters to you, you will be glad about using Breville-BBM800XL.
Many users stated that small loaves come out uneven because of the bread pan's bigger size.
There are times that smaller batches do not fill up the bottom evenly, which result to unevenly shaped loaf.
It can be corrected through redistributing the dough at the bottom before you add a little amount of water or before it rises.
However, it is an extra step for smaller loaves.
The unit's pan is coated with Teflon even if Breville refers to this as non-stick.
Easy to Clean
Cleaning a bread maker is probably one of the things that can be a bit challenging to do.
Fortunately, it's not the case with Breville-BBM800XL.
This bread maker gluten free bread is easy to clean and requires low maintenance.
The only thing that you should do is to follow the instructions provided to avoid any possible problems in the long run.
It doesn't require professional expertise to clean the unit.
Just use the right cleaning tools to maintain its cleanliness.
Customer/User Impression
A user said that Breville-BBM800XL is her first bread machine and she's impressed with its overall performance.
If you love making gluten freer bread, you can never go wrong with this bread maker. Some said there is an issue with its paddle, but others have no problem with its collapsing paddle.
The measurement of the paddle is ¾" long and ½" deep. Depending on how you're slicing the bread, it basically affects 1 or 2 slices.
Also, if you do not like collapsing paddle, the unit features a fixed paddle.
If you are a novice in baking bread, it's not an issue with this bread maker.
Just use the best custom flour mixes for gluten-free bread and you'll be surprised on how each loaf comes out.
Other than the features, you will also love the instructions and book included.
They are really helpful, especially if it is your first time to use a bread maker.
Conclusion
Breville-BBM800XL is exceptional when it comes to no gluten bread recipes with great features including big 2.5 lb loaf capability, automatic nut, and fruit dispenser, extensive pre-programmed settings, gluten-free and whole wheat settings.
Its huge limitation appears to be the unit's collapsible paddle and the dispenser's size for bigger 2.5 lb loaf.
Most owners are a bit pleased with the performance of the unit. In fact, some of them have found a simple solution to the collapsible paddle problem.
Available with a 1-year warranty, this bread maker for gluten-free recipes is one of the best in the market.
If you are looking for a unit that will help you create some gluten-free recipes, Breville-BBM800XL is something that you must not miss.
Its size is okay and you can be assured that you will get the best value of your investment with its performance.