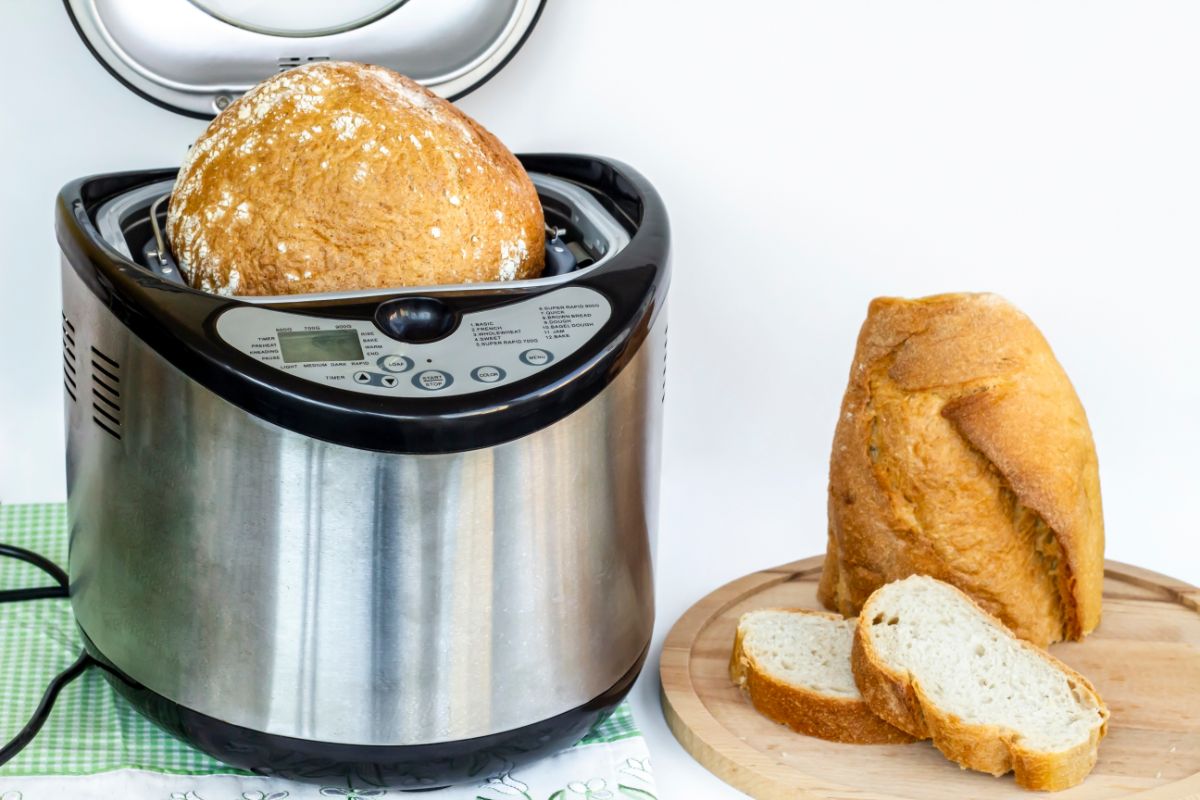 If you are just living alone, baking a 2-pound or 3-pound loaf of bread will only result in either in the full freezer or a lot of wasted food.
Even small families will also have a hard time consuming a large loaf without any leftovers. And then, there are also households with limited kitchen space.
Well, if these sound like you, you don't have to worry. There are now a lot of small bread makers that you can purchase without finding another appliance burdensome. In fact, if you and your family consume bread on a regular basis, the Zojirushi-BB-HAC10 is a 1-pound bread machine you can consider.
Small Bread Machine That Does the Job Well
This mini bread machine with a maximum 1 pound capacity will let you produce the same quality of bread, cakes, and jams just like larger bread makers with no need for you to worry about pesky leftovers. This small bread machine is meant for small families and singles. As far as freshly baked bread is concerned, it needs to be eaten in a matter of two days after baking. This is why even larger families may find this bread machine a great option for them if they don't usually consume bigger loaves.
Different Bread Settings to Choose From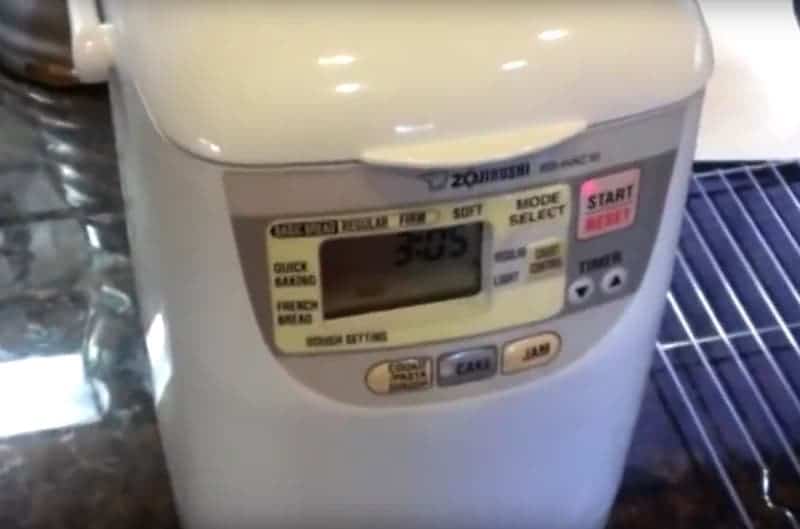 You can choose soft, regular, or firm bread; light or regular crust; pasta or cookie dough, French bread, jam, or cake settings. The machine can also produce a variety of croissants, rolls, and breads. One more feature that makes it different from other bread machines from the same brand is that instead of having two kneading blades, this particular bread maker only got one. It is because this machine is smaller and it doesn't need two blades just to knead a single pound loaf. One is already enough. The baking pan of the machine is also removable which lets you clean it with ease.
Features and Specs
The BB-HAC10 boasts of several welcomed features that are very helpful if you want to make a personalized bread loaf or other tasty and delicious baked treats. To be honest, the BB-HAC10 is not really the machine you should use if you want to pursue advanced baked goods or the like. However, it can get the entire job done right away without any issue.
Versatile Settings
You won't feel limited when using the BB-HAC10. With its versatile list of settings, it is possible to produce various baked goods. These settings include the following:
Basic bread (firm, soft, and regular)
Dough
French
Pasta dough
Cookie dough
Fruit jams
Cake
Quick bread
There are lots of basic options to cater to the needs of basic and expert bakers alike.
Bread Texture Control
Apart from suggesting the crust color, you can also select the overall texture of your loaf with BB-HAC10. Choose from soft, firm, or regular depending on your preferences. It is super easy to choose using the LCD display.
Crust Control Function
If you wish to be more specific with your bread needs, this bread maker has the option of making your bread crust either lightly crisp or regular.
13 Hour Delay Time
Have you always dreamed of coming home with the smell of freshly baked bread wafting through the air? Or do you want the baking process to start shortly after you arrive for your loaf to be warm and ready by dinner time? These options are both possible with the 13 hour delay timer of BB-HAC10. The timer is very convenient as it eliminates the need for planning your baking schedule around your other activities. You can set the bread or other treats to bake whenever it is best for you without any hassle.
Nonstick Kneading Pan and Blade
The BB-HAC10 has its own container for tasty treats and a non-stick kneading blade. It means that you don't need to buy a different pan to fit into the cupboards and you also don't need to get tired as you work your dough. The kneading blade will also not stick to the loaf and form a big hole in the bottom just like what happens with several cheap bread makers.
Viewing Window
Isn't it very satisfying to watch as your bread rise? This bread maker features a baking window that will let you peek into your creation the watch it grow into its golden perfection. This also applies to doughs and cakes. No matter what treat you are making, you can always keep a keen eye on your recipe as it develops.
Customer/User Impression
There are many people who have already purchased the BB-HAC10. They are saying that this is a nice and compact machine.
People who has had it for months where able to use it for making many loaves. Some users claim that the small size of this bread maker is perfect for small kitchens. The user just leaves this on the counter all the time and this doesn't take up a lot of space at all. Other buyers love the fact that it helps them make a small loaf that is very convenient since they are only cooking for themselves. They also like the taste of fresh bread it produces that some even often go through a small loaf in one to two days at max. People also appreciate that it just takes 5 minutes at max to load and start this machine, with cooking time done in 3 and ½ hours.
Conclusion
The Zojirushi-BB-HAC10 is a bread maker that has several good points that make it a great choice for singles and small families, or even larger families that don't consume a lot of bread at a time. The bread maker is available in white and it stands vertically tall. It can bake bread that comes out in an almost squared shape yet it can still give you good size of slices. This also consumes lesser counter space with simpler and easier to use settings. It might not be a flawless bread machine but this is exactly the type of quality that people have come to expect from the brand through the years. Zojirushi-BB-HAC10 is not as flashy looking as the rest of the brand's offerings but this is still a great machine for people who want to enjoy delicious treats while living on their own.